In recent years, the popularity of kid tents has soared as parents seek captivating and interactive experiences for their little adventurers. Understanding the evolving needs of customers, Newxon has curated a wide array of kid tents to cater to different preferences and requirements. From enchanting designs to durable materials and innovative features, Newxon's charming kid tents hold the secret to unforgettable camping experiences for children.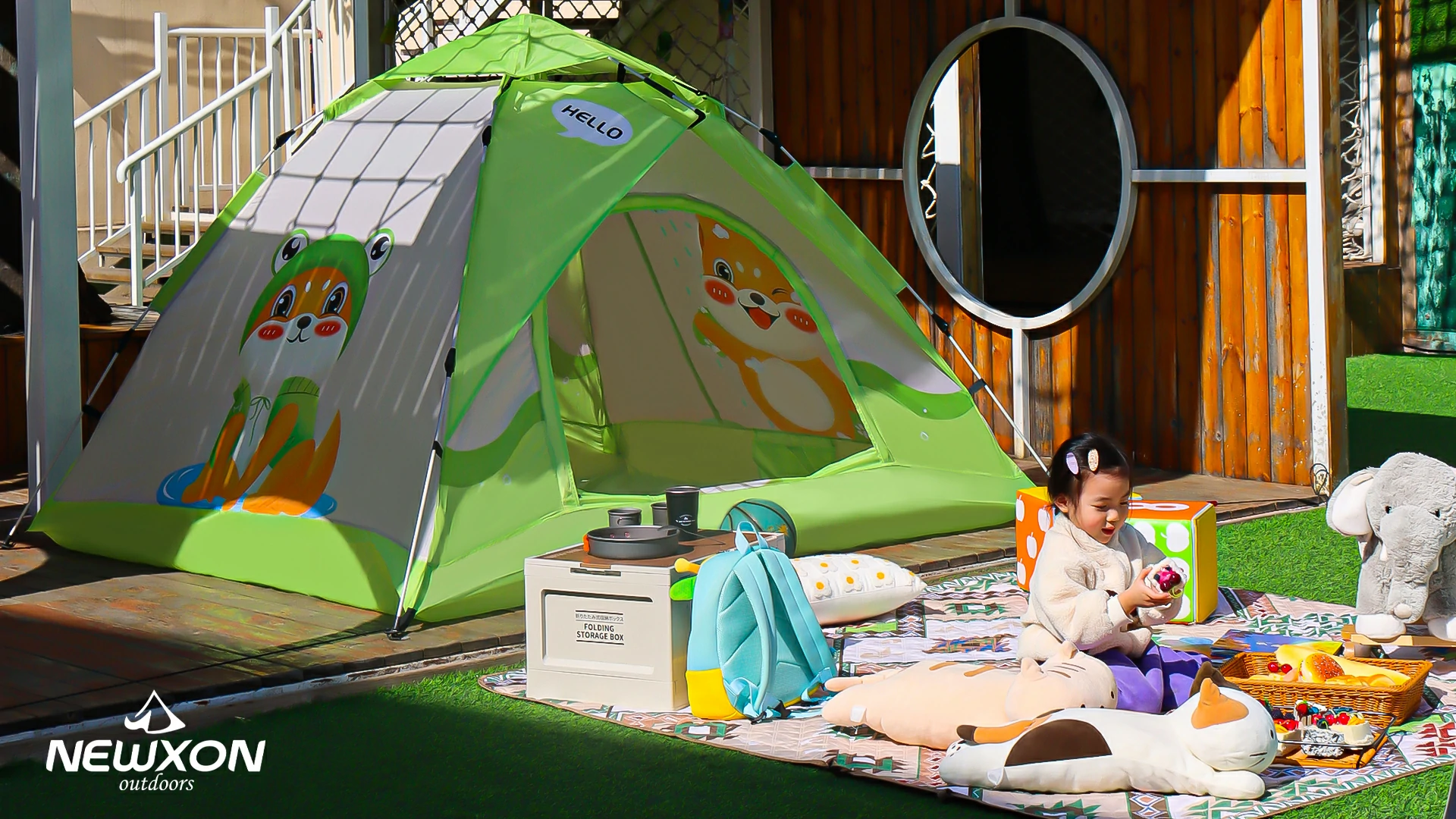 Delicate Design
At Newxon, we believe that a visually appealing kid tent can transport children to a world of imagination and adventure. Our tents are meticulously designed with intricate details, vibrant colors, and playful patterns that capture the hearts of young campers.
Whether it's a whimsical fairy-tale-inspired tent or a thrilling outer space-themed structure, each design sparks the curiosity and creativity of children. The carefully chosen aesthetics make our tents stand out and create a magical camping ambiance that kids adore.
Besides, we usually apply the hydraulic frame for our play tent product. The capacity of the Newxon play tent contains an easy setup and good appearance. It only costs three seconds to assemble the tent. For a joyful outdoor camping experience for children, choosing the Newxon Outdoors kid tent product is your best decision.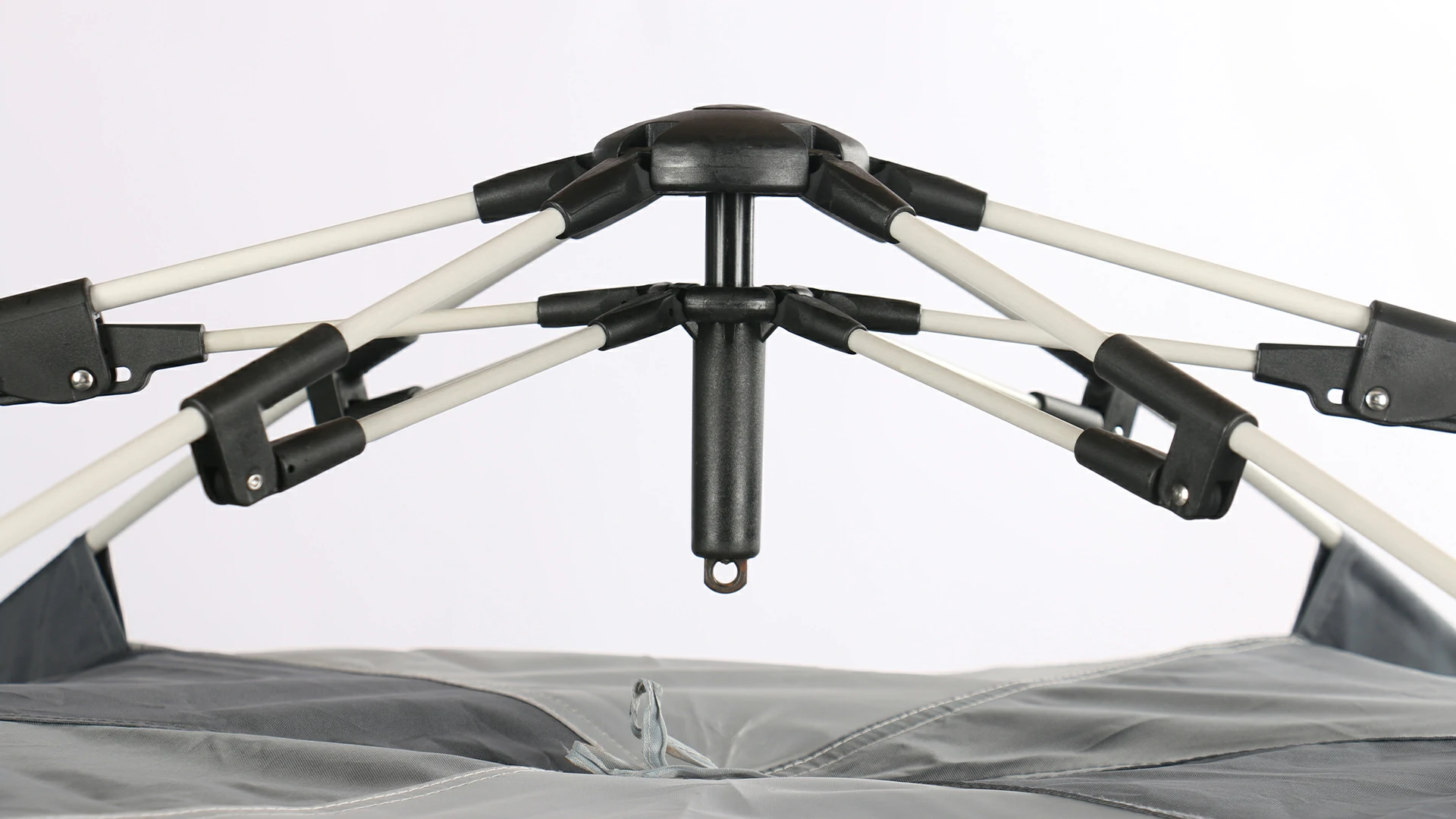 Care-Selected Materials and Innovative Features
Quality and safety are paramount when it comes to our kid tents. We prioritize the use of premium materials to ensure durability and long-lasting performance. Newxon's kid tents are crafted with 210D high-density wear-proof material, capable of withstanding rough play and the unpredictable outdoor elements. This sturdy fabric provides a reliable shelter for little ones during their camping escapades.
In addition to the durable material, our tents feature innovative design elements that make camping a breeze for both children and parents. The inclusion of a hydraulic frame allows for quick and effortless setup, eliminating the frustration of complicated assembly. Ventilation panels ensure optimal airflow inside the tent, promoting comfort and breathability.
Convenient storage pockets provide space for essentials, keeping the camping area tidy and organized. Easy-access entrances enable children to enter and exit the tent independently, fostering a sense of adventure and self-sufficiency.
Newxon's Passion for Kid Camping and Well-Designed Accessories
At Newxon, our dedication to kid camping goes beyond providing exceptional tents. We have a genuine passion for creating memorable experiences and fostering a love for the great outdoors in children. Alongside our charming tents, we offer a range of well-designed camping accessories tailored specifically for young adventurers. From cozy sleeping bags to comfortable camping chairs and enchanting lanterns, each item is thoughtfully crafted to enhance the joy and comfort of kid camping.
Our team understands that safety is a top concern for parents. Therefore, all our kid camping items undergo rigorous testing to ensure they meet stringent safety standards. We strive to provide parents with peace of mind while allowing children to indulge in the magic of camping.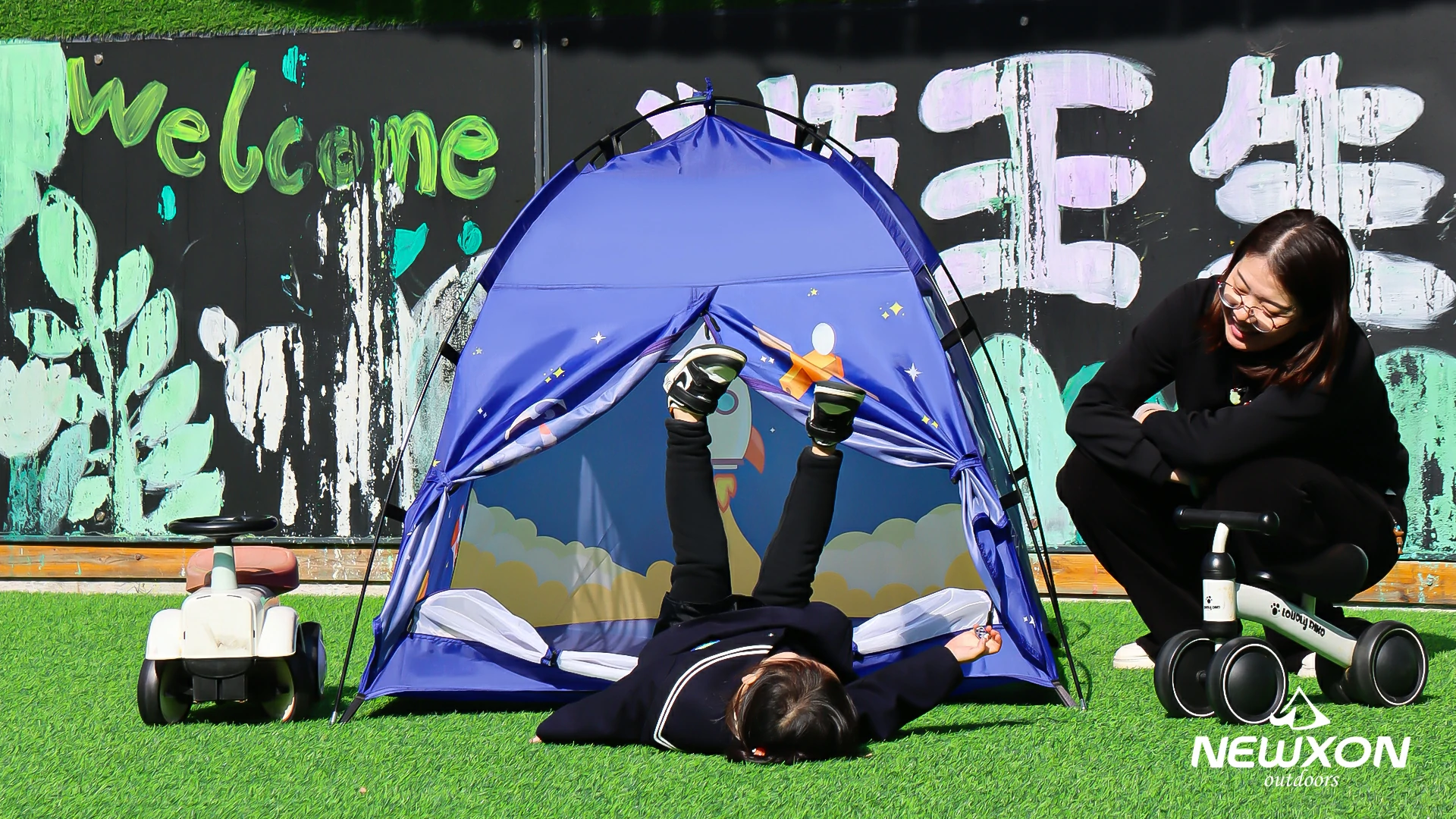 In conclusion, Newxon's charming kid tents hold the secret to unforgettable camping experiences for children. With delicate designs that ignite imagination, care-selected materials ensuring durability, and innovative features enhancing convenience, our tents are tailored to create a magical and safe camping environment.
Moreover, our passion for kid camping extends to a range of well-designed accessories that complement the camping experience. At Newxon, we take pride in satisfying customized kid tent requirements, enabling children to embark on extraordinary adventures and create lifelong memories. Choose Newxon to unlock the secrets of enchanting kid camping and let the magic of childhood flourish amidst the great outdoors.