As summer temperatures soar and the scorching heat sets in, many people yearn for the perfect outdoor camping experience, complete with refreshing meals under the night sky. If you're seeking an unforgettable summer vacation filled with thrilling adventures, look no further than the Newxon Outdoors Mess-Kit. This all-inclusive cookware set is tailor-made for camping enthusiasts, offering a luxurious and comprehensive solution. With a portable camping grill, tumbler, coffee mug, and mess-kit set, Newxon Outdoors delivers top-notch products that are not only lightweight but also exquisitely designed. Rest assured, your camping experience will be both convenient and enjoyable with Newxon Outdoors by your side.
For a better outdoor picnic experience, having the right tools can make all the difference. With the Newxon Outdoors Mess-Kit, you can elevate your camping meals to new heights whatever you enjoy in daytime or night. The mess-kit set includes everything you need for a delightful dining experience in the wilderness. Crafted with meticulous attention to detail, this cookware set boasts a sleek and delicate design that exudes luxury.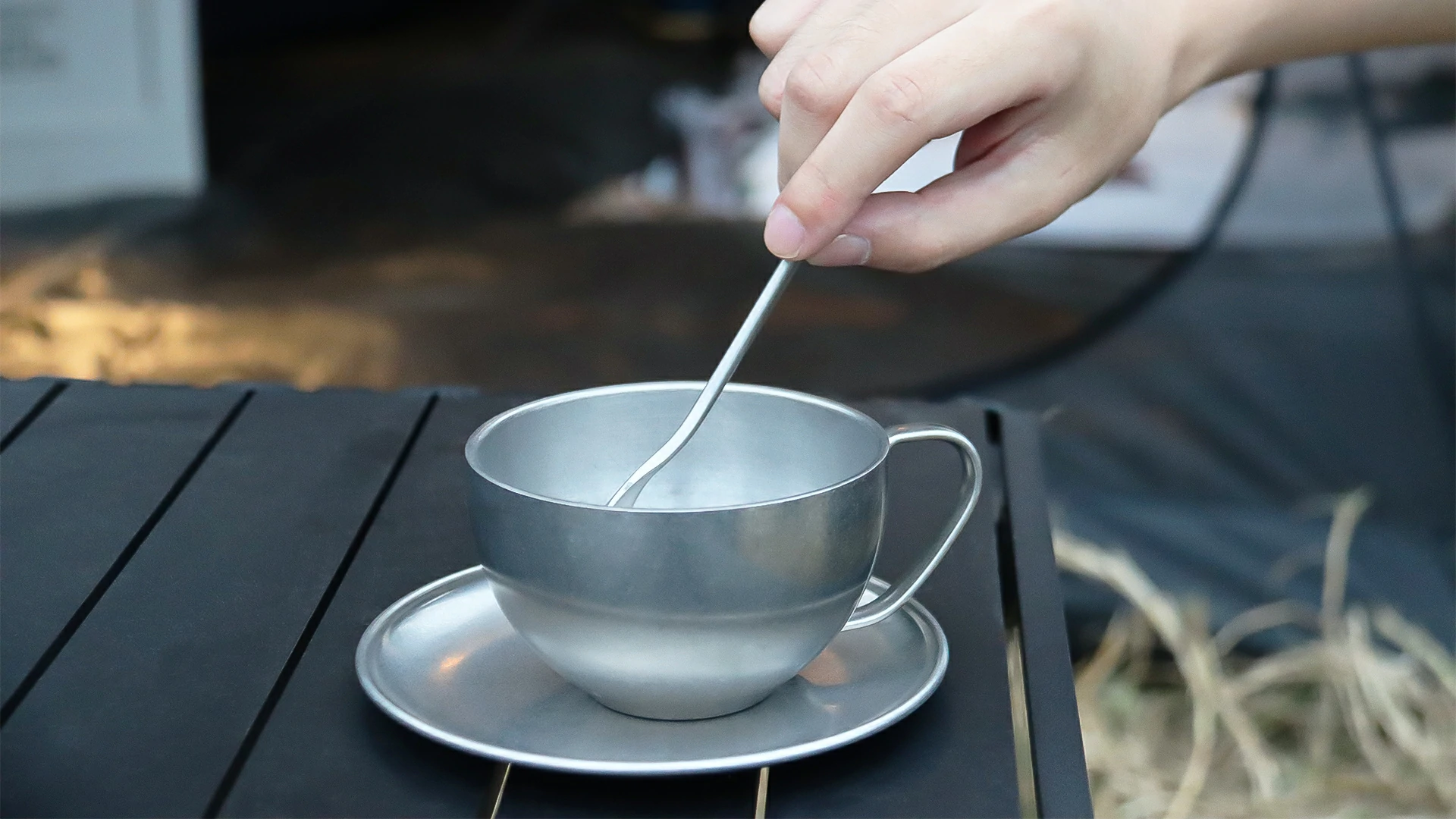 Portable Camping Grill
One of the most frustrating challenges in outdoor cooking is dealing with heavy and hard-to-clean cookware that takes up a lot of space. However, the Newxon Outdoors Mess-Kit addresses these concerns with its innovative features. The portable camping grill, in particular, stands out as a highlight. Made with durable particle-reinforced stainless steel, it is not only lightweight but also easy to clean. This means you can enjoy hassle-free cooking while minimizing the weight and space requirements of your camping gear. The compact size of the grill makes it convenient to carry, while its high-quality materials ensure durability and even heat distribution. Whether you're grilling burgers, cooking vegetables, or indulging in some campfire treats, the Newxon Outdoors portable camping grill will consistently deliver delicious results. Say goodbye to the annoyances of traditional outdoor cooking and embrace the convenience and enjoyment that the Newxon Outdoors Mess-Kit brings to your camping adventures.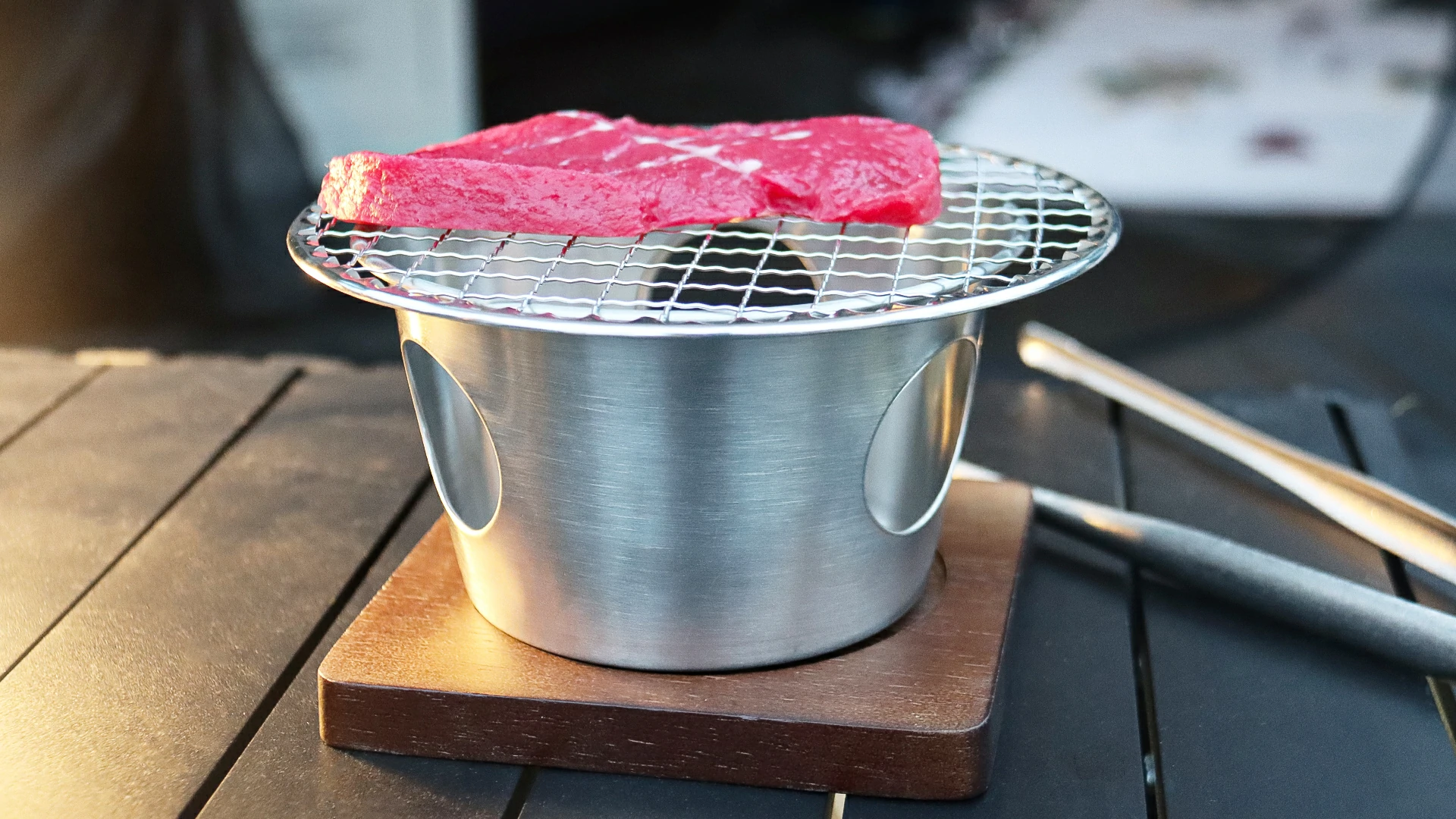 Tumbler and Coffee Mug: Sip in Style
When it comes to camping, staying hydrated is essential, and Newxon Outdoors has you covered with their tumbler and coffee mug. Designed with both functionality and elegance in mind, these drinkware options are a must-have for any camping trip. The tumbler features a hammer design and a large cup diameter, along with thickened material for excellent heat insulation. This means that your beverages will stay cold or hot for extended periods, allowing you to enjoy every sip at the perfect temperature. As for the coffee mug, it boasts an ergonomic design and lightweight construction, ensuring that you can savor your morning brew in style, whether you're surrounded by nature or cozied up by the campfire. With Newxon Outdoors' tumbler and coffee mug, you can stay refreshed and enjoy your favorite beverages throughout your camping adventure.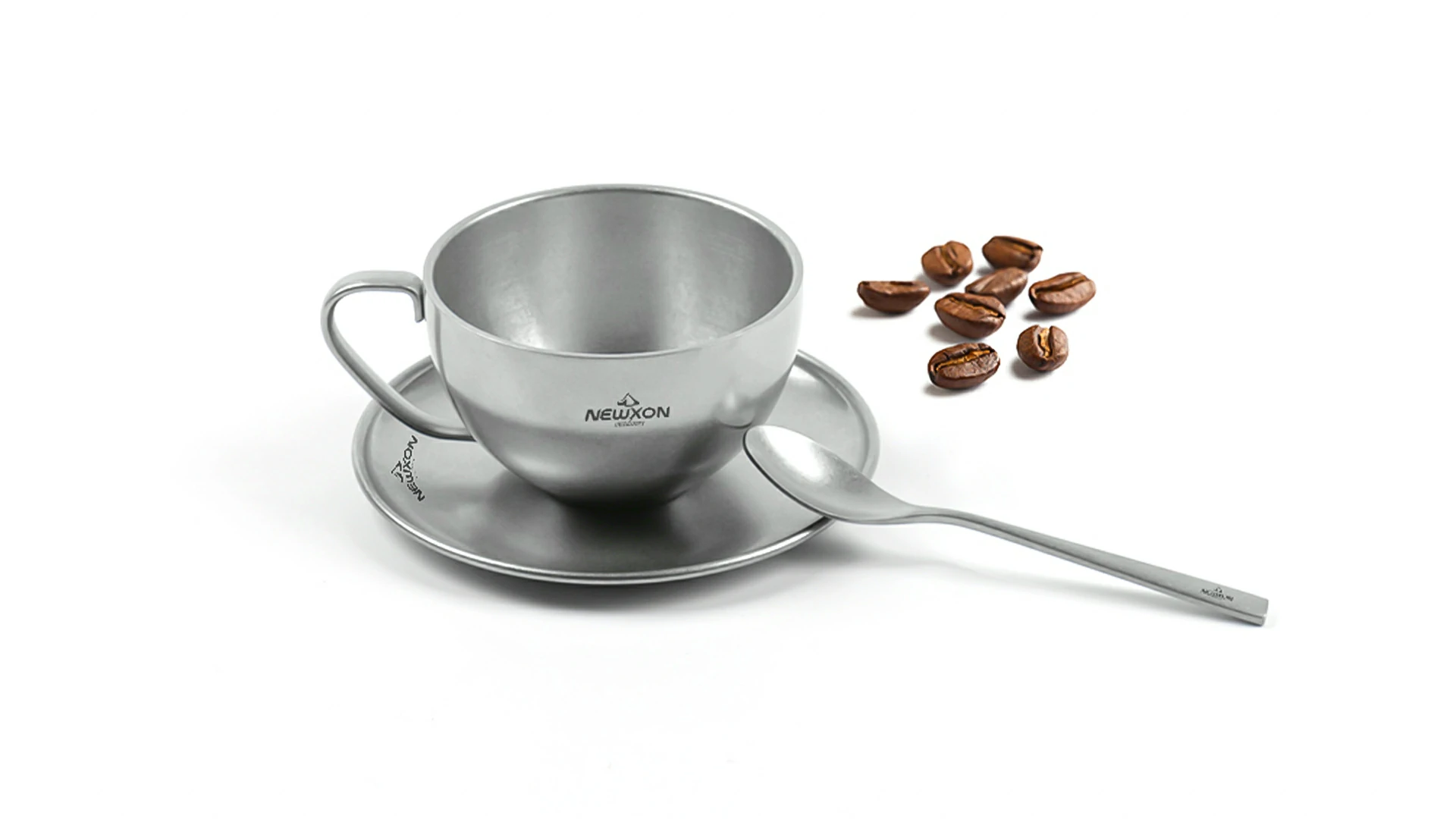 Mess-Kit Set: Fine Dining Made Easy
The Newxon Outdoors Mess-Kit set is designed to provide a convenient and delightful dining experience in the great outdoors. This all-in-one set includes plates, bowls, cutlery, and even a compact carrying case for easy storage and transportation. The mess-kit is crafted from acid-resistant Corrosion-resistant materials that are both lightweight and durable, making it perfect for outdoor adventures. Say goodbye to flimsy disposable tableware and embrace the luxury and practicality of the Newxon Outdoors Mess-Kit set.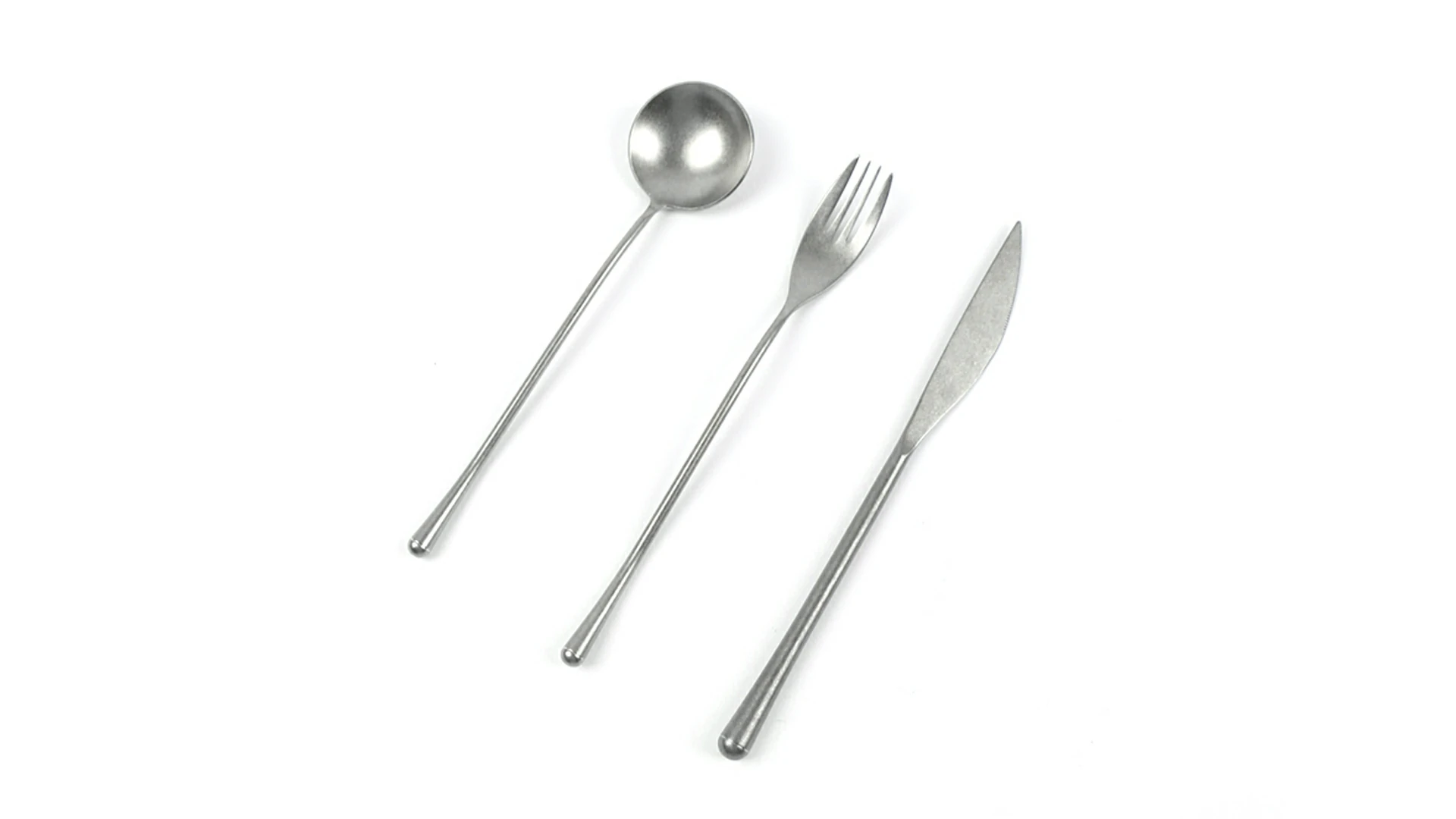 For an unforgettable summer vacation filled with outdoor adventures and delicious meals, look no further than the Newxon Outdoors Mess-Kit. This comprehensive cookware set is designed to be the perfect companion for your camping trips. With its luxurious design, high-quality materials, and lightweight portability, the Newxon Outdoors Mess-Kit offers a hassle-free outdoor dining experience. Upgrade your camping cookware and elevate your outdoor cooking game with the comfort and convenience of the Newxon Outdoors Mess-Kit. Don't miss out on the opportunity to make your summer vacations truly memorable with this exceptional cookware set.